Space adventures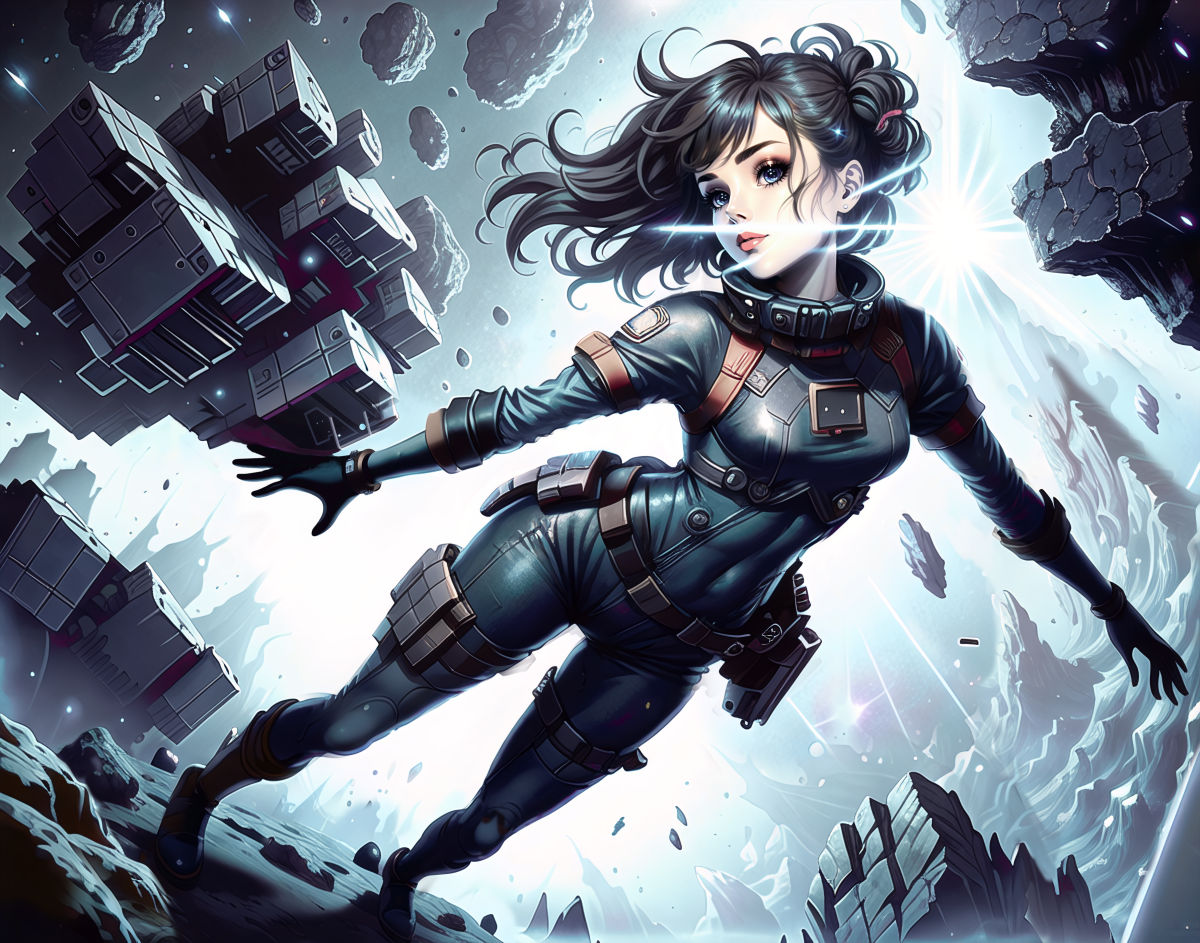 Space adventures, digital artwork.
---
In this stunning sci-fi anime artwork, a girl floats effortlessly above the barren and inhospitable surface of a asteroid. With her long hair trailing behind her and a serene expression on her face, she seems to be in a state of weightlessness, basking in the ethereal glow of the cosmos. The harsh, craggy terrain of a asteroid serves as a stark contrast to her delicate, graceful form, making for a truly breathtaking image. Whether she is exploring new worlds or simply taking in the beauty of the universe, this girl is a true embodiment of the mystery and wonder of the cosmos.
---
Click here to view this design on my Redbubble store.
---
Posted by Zanelli on Wednesday 1st of February 2023 09:53:37 PM